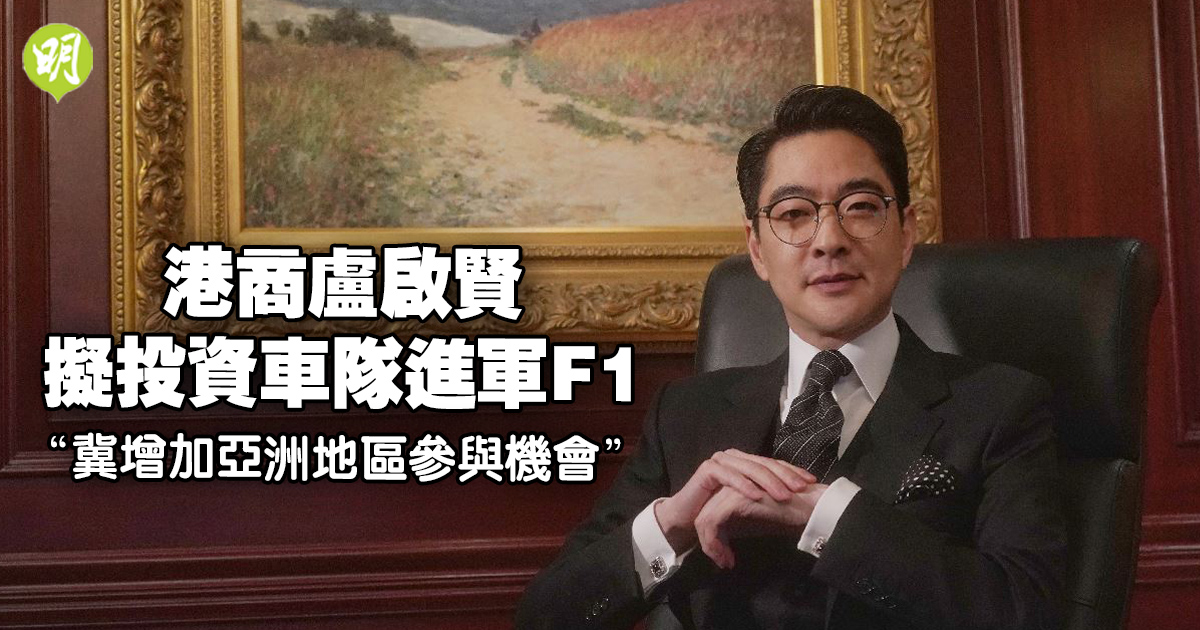 Lu Qixian is currently the chief executive officer of Asia Yili International, a life insurance brokerage company. The financial magazine Forbes estimates that his personal assets amount to US$1.7 billion (approximately HK$13.3 billion). In the report, he confirmed that the Williams team had a joint venture when it changed hands three years ago, but it will not affect the new plan. "This is all I can say, especially we are probably applying for a license for a new team in 2026." .
As early as the end of last year, Lu Qixian expressed his intention to invest in the F1 team to the British Broadcasting Corporation (BBC), but did not explain the specific plan at that time. At the beginning of this year, Panthera Team Asia, led by Benjamin Durand, the former director of endurance racing team SMP Racing, was rumored to be invested by Lu Qixian and enter F1 with Honda as the engine supplier. Lu Qixian also said in this interview that F1 is now "overly focused on the US market", and he hopes to increase the participation opportunities of stakeholders in Asia, whether it is investors, drivers or behind-the-scenes personnel. He also said: "Funding is not the biggest problem. Instead, it is necessary to form a team that can bring together engineers and other experts… We have already discussed seriously with several teams." The closing date for the new F1 team is tentatively scheduled for this At the end of the month, there will be application results at the end of June, and new members will need to pay an admission fee of US$200 million (approximately HK$1.57 billion).
In addition, South Korea's Hyundai Automobile Factory confirmed that its Irish rally driver Craig Breen died in an accident during a test drive in Croatia yesterday. He was 33 years old, and the car industry mourned. The incident was the first fatal accident in the World Rally (WRC) in the past 17 years. According to local sources, since the navigator was not injured, it is estimated that a hard object was inserted into the car to cause the accident. Bilian joined the French depot Citroen in 2016 and made his debut at the highest level of WRC. He has won six runner-ups, the most recent being Sweden two months ago. The International Automobile Federation (FIA), eight-time WRC champion Okia and others expressed their condolences.
Other reports: Tennis|Hong Kong Tennis Open will resume in Victoria Park in October, the first Greater China WTA Tournament after the "Peng Shuai Incident"
Other reports: Europa︱Manchester United was unfortunately forced by Seaver in a row, and two backbones were injured successively and lost two own goals before the end of the game
Other reports: Premier League︱Dibney beat Sherrat Limbert to be named the best midfielder in the history of the Premier League