With very quick success, the phone broke the 100W charging barrier, going up to 210W at the end of last year, and at least one manufacturer is already promoting 240W in their upcoming phones. These numbers are pretty staggering. Or maybe not insane.
The 210W phone we are referring to is the Redmi Note 12 Discovery. It packs a relatively small 4,300mAh battery, but it only takes 9 minutes to fully charge. And if you only have 5 minutes to spare, the battery can go from empty to 66% charged in that time.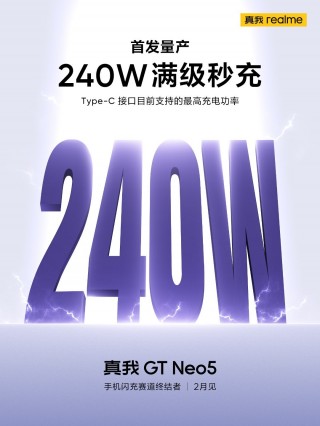 Smartphones are rapidly setting and breaking new charging speed records.
Battery capacity is an important consideration here. As we saw last year, phones with fast charging come with smaller batteries. For example, a phone with 120W charging will typically have a 10% smaller battery than a very similar phone with around 65W charging.
So, with that in mind, how fast do you want your next phone to go from 0 to 100%? Not all phones with the same power rating will charge at the same rate, so we divide the options by hours instead of watts. And there is also a change in the battery capacity mentioned above.
So how fast is fast enough? 15 minutes or less? 30? Long night rates? Vote below or using this page. I am only asking about wired charging here.
Well, it's time to go wireless. While some see it as an inefficient way to unnecessarily heat up their phone, others enjoy the convenience. Things are going to get even better with the Qi2, which is inspired by Apple's MagSafe.
The magnet aligns the phone's charging coil with the charger's coil. That means if you pick it up in the middle of the night to check your notifications, you can close your eyes and throw the phone away to charge. More precise alignment also increases efficiency and reduces waste heat. The first devices supporting Qi2 are expected later this year.
Want wireless charging on your next phone? If so, how fast should it be? Vote below or using this page.