[ad_1]

The ideal screen size for a smartphone has changed over the years, but it seems to have finally settled. In our 2019 survey, 6-inch appeared to be the most popular option, confirmed when the 5.9- to 6.5-inch range was chosen the next year (most people lean towards the bottom). And in last week's poll, 6.1" was voted first among voters.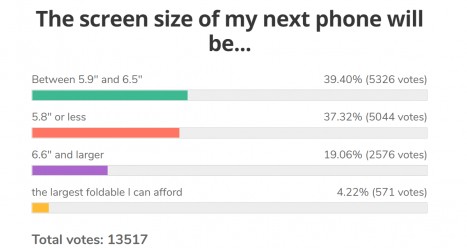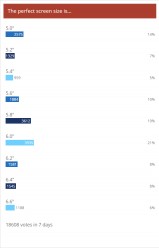 Previous Screen Size Poll Results: From 2020 • From 2019
It was the option chosen by a quarter of voters. The slightly larger 6.3-inch option received half the votes. This is essentially consistent with previous results focusing on 6 inches and slightly above.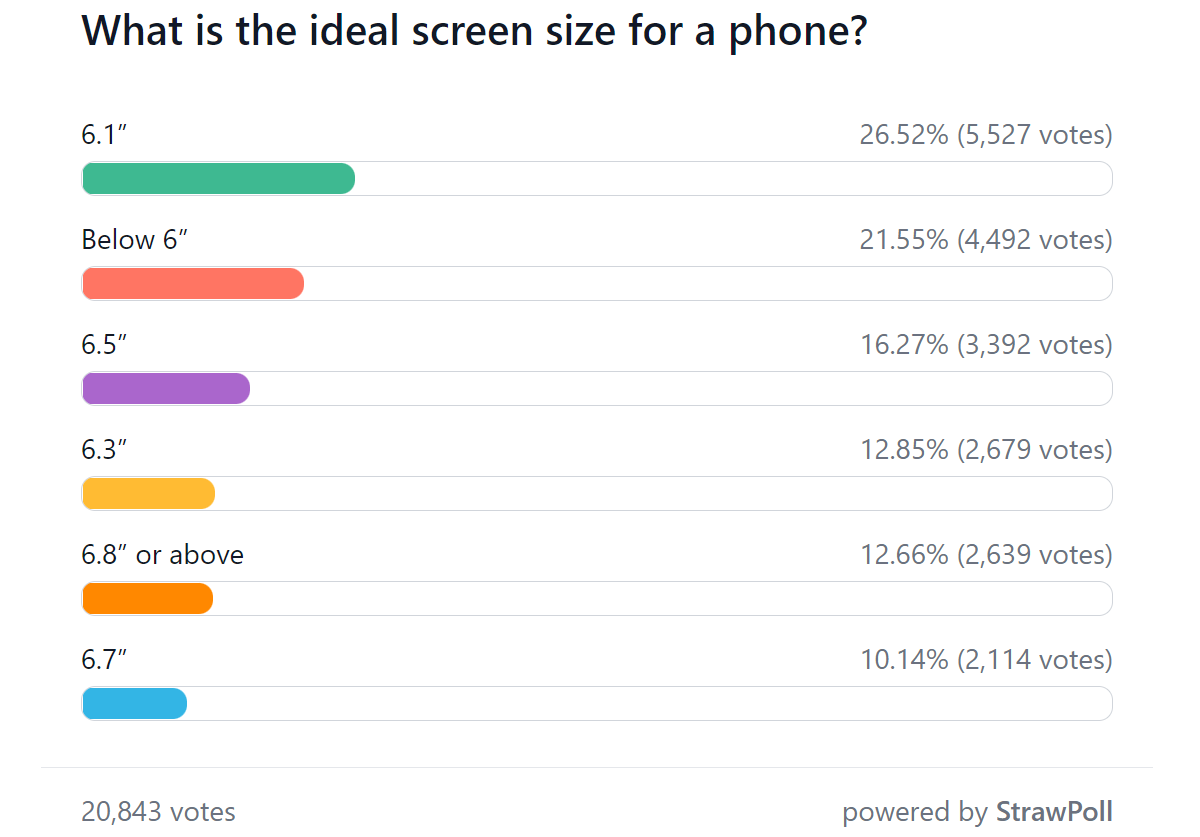 The second most popular option was under 6 inches. Market figures do not support the idea that these small phones are popular. For example, the iPhone mini sold worse than the 6.1-inch iPhone. And while Asus is likely selling tens of millions of Zenfone 9 units, it's questionable whether this will be kept quiet.
On the other side of the fence, there are people who like bigger phones. Combining the 6.7-inch and 6.8-inch and larger options earns nearly a quarter of the vote. For quite a few people, bigger is better.
That said, the middle ground at 6.5 inches was the second most popular option if you discount the lower 6 inch vote. As some comments have pointed out, weight matters too, and while it's not exactly a linear relationship, a bigger phone almost always means a heavier phone. Most 6.5-inchers weigh less than 200g (there are no shortage of exceptions).
How important is screen size anyway? As it turns out, a lot. Most people would say it's an important consideration when buying a new phone. For everyone else, your willingness to settle down is still an important indicator. As you know, the biggest phones tend to have the best screens and cameras.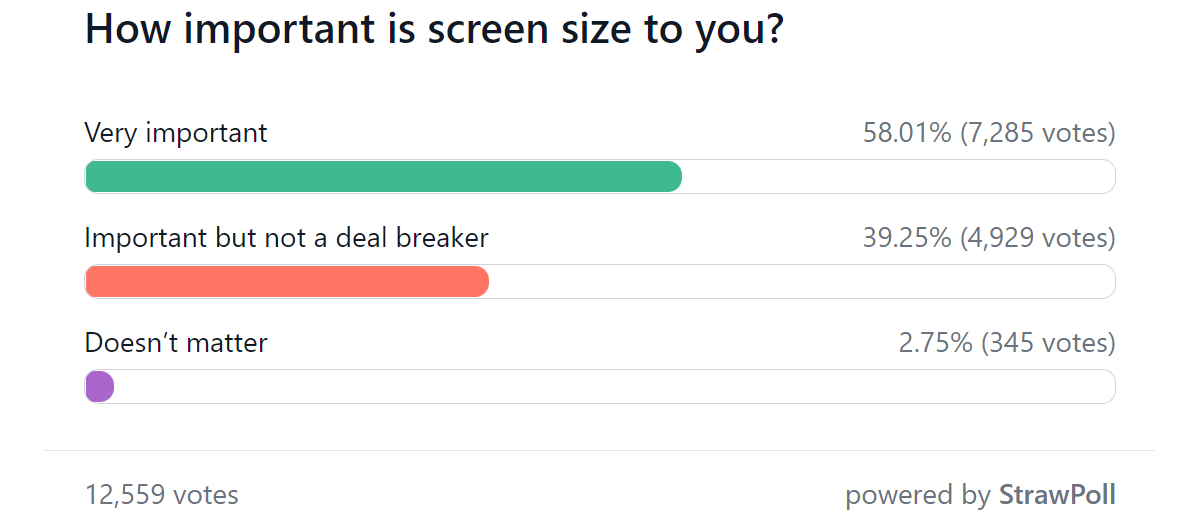 [ad_2]